In person
In Telehealth
Dorimar Arroyo, LMHC
Clinical Therapist
Locations:
Florida
Specialties
🧠ADHD
😟Anxiety
👫Codependency
😐Depression
😞Grief
See All
Insurances
About
Dorimar is passionate about helping individuals to cope with life transitions, stressors, and anxiety and process grief and loss. She is passionate about assisting clients to identify their unique set of skills and strengths, enhance their self-esteem, and gain confidence.
She is enthusiastic about working with individuals diagnosed with attention deficit disorder to identify their strengths, develop strategies to cope with this condition and find ways to manage the anxieties that arise. She also has a background in career counseling and motivational methods, in which she enjoys coaching her clients to identify their matching strengths with rewarding careers of their interest. Lastly, she enjoys working with individuals to solve issues in their relationships, make sense of communication difficulties and difficult moments, and reach their optimum potential in life. Dorimar implements different methods into her treatment modalities, such as evidence-based cognitive behavioral therapy, dialectical behavioral therapy, solution-focused brief therapy, motivational interviewing methods, attachment-based, Gottman method, and mindfulness-based techniques.
Lastly, she is bilingual in Spanish and English and understands the challenges that arise from migrating, the difficulties in adapting to a new culture and learning a new language. In her free time, you can find her boating, camping, and spending time with her family and fur babies.
Locations:
Florida
Credentials, Qualifications and Languages
Troy University, Master of Science in Counseling and Psychology, 2015
Why Healthcare
As a mother and grandmother of neurodivergent children, Dorimar developed a passion for helping others identify and experience their strengths and navigate their search for strategies to cope with their anxieties, fears, and mental health overall. She enjoys accompanying her clients through their journey of self-discovery, where they find their real abilities, recognizes their strengths, enhance their self-esteem, and learn to manage their stressors.
She enjoys being an active listener and providing a safe space where her clients can vent without fearing judgment. She is passionate about helping clients develop insight into their life difficulties, cope with their stressors, and create insight into their situations. She believes that everyone deserves to live in peace and harmony with self and others and deserves respect.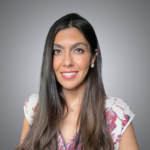 Dr. Davari is double board certified in General Psychiatry and Addiction Psychiatry. She has experience in providing medication management, therapy, mindfulness coaching, nutritional planning, and other complementary alternative treatments.
Sharon believes in building upon your current state to create a stronger foundation, empowering you to move forward with confidence.
Aeron is a licensed mental health counselor with professional experience working with LGBTQIA+ clients, gender identity issues, women's issues, anxiety, depression, borderline personality disorder, self-esteem issues, disordered eating, and addictions. She believes in providing a safe, open-minded, and genuine environment as a basis for all therapy encounters.