In person
In Telehealth
Irene Nicholas, LMHC
Therapist
Locations:
Florida
Specialties
😟Anxiety
😐Depression
😞Grief
See All
Insurances
About
Irene Nicholas, a seasoned mental health counselor based in Florida, offers a wealth of professional experience and a holistic approach to client care. Irene brings a compassionate and understanding perspective to her practice. Drawing from various therapeutic modalities such as cognitive behavioral therapy, solution-focused therapy, acceptance and commitment therapy, and marriage and family therapy, she tailors her approach to suit the unique needs of each individual. Particularly skilled in helping individuals grappling with anxiety, grief, divorce, and pre-marital concerns, Irene offers a safe and nurturing environment where clients can find solace, healing, and empowerment to navigate life's challenges.
Irene Nicholas's approach to counseling is a blend of empathy, evidence-based techniques, and a deep respect for each client's unique journey. Through cognitive behavioral therapy, she assists individuals in identifying and reshaping unhelpful thought patterns and behaviors that may hinder their growth. Solution-focused therapy allows Irene to collaboratively set achievable goals and develop practical solutions for her clients. Embracing acceptance and commitment therapy, she helps clients accept their thoughts and feelings, fostering mindfulness and valued action. In marriage and family therapy, Irene focuses on improving relationships and communication dynamics within families and couples. She specializes in helping clients cope with anxiety, navigate grief, handle divorce, and prepare for marriage through pre-marital counseling. Irene's holistic and person-centered approach creates a welcoming space where clients can embark on a transformative journey toward healing and self-discovery.
Locations:
Florida
Credentials, Qualifications and Languages
Human Services Counseling: Marriage and Family, 2013

Graduate Certificate: Biblical Counseling

Neurodivergent-Affirming Advocate
Why Healthcare
Irene Nicholas is deeply passionate about providing mental health support because she fervently believes in the potential for a fulfilled life within every individual. Her dedication stems from a desire to see everyone empowered to overcome challenges and thrive emotionally, fostering a belief that mental well-being is the cornerstone of a rich and meaningful existence. Irene's commitment to guiding others on their journey toward fulfillment fuels her empathy, drive, and unwavering support in the field of mental health counseling.
Nancy has been serving clients experiencing conduct disorders, anxiety, depression, chronic pain and illness, and adjustment issues.
Valeria Develops the appropriate intervention plan to be able to assist clients to the highest degree, based on cultural diversity, including but not limited to: age, religion, socio-economic status, sexual orientation, and disability issues.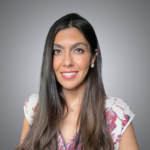 Dr. Davari is double board certified in General Psychiatry and Addiction Psychiatry. She has experience in providing medication management, therapy, mindfulness coaching, nutritional planning, and other complementary alternative treatments.