In person
In Telehealth
Sharon McKay, LMHC
Therapist
Locations:
Florida
Specialties
😟Anxiety
👫Codependency
😐Depression
😞Grief
😱Trauma
See All
Insurances
About
"Have you been searching for a safe and non-judgmental space to clear your mind?" Well, look no further because she offers just that—a place where you can find clarity and rediscover the joy in life. Whether you're a seasoned therapy pro or completely new to the process, Sharon believes in building upon your current state to create a stronger foundation, empowering you to move forward with confidence. Her approach is a reflection of her personality—direct, yet warm, caring, and someone you can easily have a chat with. Sharon genuinely wants the best for you and is committed to providing the support you need.
Together with Sharon, you'll dive into exploring and developing healthy coping skills, fostering positive change and personal growth. Her therapeutic approach is eclectic, meaning she tailors it to meet your unique needs and preferences.
Sharon is excited to accompany you on this transformative journey and witness the positive outcomes that unfold. She strives to create a safe and nurturing therapeutic environment grounded in warmth, humor, empathy, and validation—where you can freely express your deepest thoughts, feelings, and fears. And while she offers unwavering support, she's not afraid to challenge you along the way, because growth and progress often come from stepping outside your comfort zone.
When Sharon is not working, she enjoys spending time with family, friends and her two dogs.
Locations:
Florida
Credentials, Qualifications and Languages
Master of Science – Mental Health Counseling – graduated 2011 (started practicing 2011)

Bachelor of Science – Human Services – graduated 2009
Why Healthcare
Sharon is passionately dedicated to providing healthcare, especially in the field of mental health. She empathizes with the pain of mental struggles and believes that conditions like depression, anxiety, and feeling overwhelmed are battles that require strength, not weaknesses. Sharon actively works to break the stigma surrounding mental health and empower individuals to take charge of their well-being. Through her personal experiences and expertise, she helps others overcome challenges and discover their path to recovery. Sharon is fully committed to supporting individuals as they regain control and embrace their journey towards mental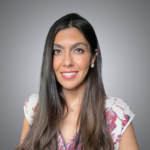 Dr. Davari is double board certified in General Psychiatry and Addiction Psychiatry. She has experience in providing medication management, therapy, mindfulness coaching, nutritional planning, and other complementary alternative treatments.
Dorimar implements different methods into her treatment modalities, such as evidence-based cognitive behavioral therapy, dialectical behavioral therapy, solution-focused brief therapy, motivational interviewing methods, attachment-based, Gottman method, and mindfulness-based techniques. She is bilingual in Spanish and English and understands the challenges that arise from migrating.
Aeron is a licensed mental health counselor with professional experience working with LGBTQIA+ clients, gender identity issues, women's issues, anxiety, depression, borderline personality disorder, self-esteem issues, disordered eating, and addictions. She believes in providing a safe, open-minded, and genuine environment as a basis for all therapy encounters.