In person
In Telehealth
Jessica Valencia, LMHC
Intake and Assessment Therapist
Locations:
Florida
Specialties
😟Anxiety
👫Codependency
😐Depression
See All
Insurances
About
As a passionate and experienced mental health therapist, Jessica deeply understands the challenges associated with overcoming sexual abuse, high-functioning anxiety, and depression. Her personal journey of healing from trauma and mental health struggles has endowed her with a unique perspective and profound empathy for her clients.
Jessica creates a safe and non-judgmental environment where clients can embark on their healing and personal growth. Her genuine and caring nature fosters a sense of trust, ensuring that her client's best interests are always prioritized. She strives to establish meaningful connections with clients on a human level while empowering them through their journey with a touch of spirited support.
Committed to delivering exceptional mental health services, Jessica's ultimate objective is to enhance clients' well-being and proactively prevent the development of mental illnesses. During her downtime, she finds solace in exploring the wonders of the great outdoors, indulging in travel, hiking, paddle boarding, and rock climbing. Additionally, she cherishes quality moments spent with her mini schnauzers, Bailey and Caly.
Locations:
Florida
Credentials, Qualifications and Languages
Nova Southeastern University, Masters in Counseling, 2020

Gottman Level 1, Gottman Method Couples Therapy, 2023
Why Healthcare
Jessica is passionate about providing mental healthcare because she deeply believes in its transformative power for individuals. Witnessing therapy's profound impact on people's lives, she is driven to support them on their journey toward healing and personal growth. Jessica's passion stems from a genuine desire to make a positive difference in the lives of others, helping them navigate their challenges and find a path to wellness. She is committed to creating a safe and empathetic space for her clients, where they can freely explore their emotions, overcome obstacles, and uncover their inner strengths. Jessica's dedication to mental healthcare is fueled by the incredible resilience and strength she witnesses in individuals, and the opportunity to be a catalyst for positive change in their lives brings her great fulfillment.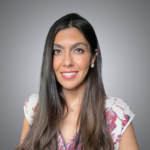 Dr. Davari is double board certified in General Psychiatry and Addiction Psychiatry. She has experience in providing medication management, therapy, mindfulness coaching, nutritional planning, and other complementary alternative treatments.
Sharon believes in building upon your current state to create a stronger foundation, empowering you to move forward with confidence.
Dorimar implements different methods into her treatment modalities, such as evidence-based cognitive behavioral therapy, dialectical behavioral therapy, solution-focused brief therapy, motivational interviewing methods, attachment-based, Gottman method, and mindfulness-based techniques. She is bilingual in Spanish and English and understands the challenges that arise from migrating.