In person
In Telehealth
Valeria Cantore, MS, LMHC
Therapist
Locations:
Florida
Specialties
😟Anxiety
👫Codependency
😐Depression
😞Grief
See All
Insurances
About
Valeria Develops the appropriate intervention plan to be able to assist clients to the highest degree, based on cultural diversity, including but not limited to: age, religion, socio-economic status, sexual orientation, and disability issues. She Demonstrates excellent ethical guidelines and professional behavior. She uses person-centered Therapy techniques to mold the plan for each person specifically. Valeria is interested in yoga, wellness, and fitness, as well as personal time with family and loved ones (arguably the most important).
Locations:
Florida
Credentials, Qualifications and Languages
Troy University, Masters in Counseling Psychology, 2015
Vocational Specialist credentialed by the Florida Department of Education.
Certified Prepared Enrich Facilitator.
Why Healthcare
Valeria believes that no man or woman is beyond help; that everyone deserves a fresh start. Nobody learns the same way as the next person before or after them, and they deserve a fighting chance. All human beings, regardless of their difference, can be helped as long as they are treated as individuals.
Nancy has been serving clients experiencing conduct disorders, anxiety, depression, chronic pain and illness, and adjustment issues.
Particularly skilled in helping individuals grappling with anxiety, grief, divorce, and pre-marital concerns, Irene offers a safe and nurturing environment where clients can find solace, healing, and empowerment to navigate life's challenges.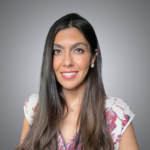 Dr. Davari is double board certified in General Psychiatry and Addiction Psychiatry. She has experience in providing medication management, therapy, mindfulness coaching, nutritional planning, and other complementary alternative treatments.